After making that Creepmas card design, I realized that Zazzle also allows you to print your design on Christmas ornaments, and I thought,
YES.
I kinda like the idea of a more permanent usage of this artwork, and I can just imagine him peering out from amongst the other decorations on a Christmas tree.
Or a kid years from now, unpacking the family Christmas tree decorations, and finding this, and wondering what it means.
That's what I love about sending artwork like this out into the world.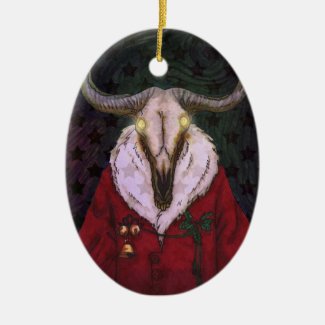 Creepmas Ornament
by
Sol_Bros_Novelties
Browse more
Christmas Ornaments